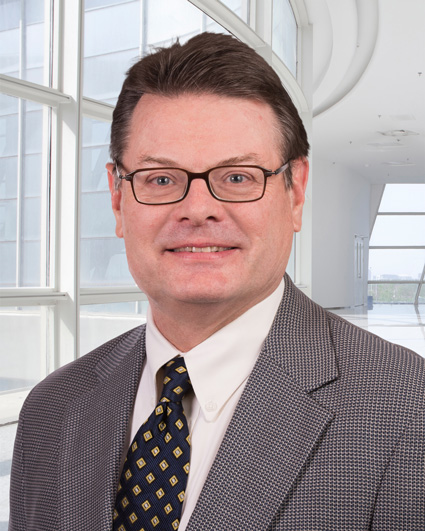 James A. Reeves Jr., MD
Dr. James Reeves joined Florida Cancer Specialists in 1988, four years after the group was founded. He has been a driving force in the growth of the statewide practice, especially as it relates to clinical trial research. His unwavering dedication to clinical research has helped to significantly increase the body of knowledge about cancer treatments, which has been instrumental in the development of many new drugs and therapies.
As Medical Director of the Clinical Research Program, Dr. Reeves provided clinical leadership and oversight of FCS's extensive involvement in conducting Phase 1 through 4 clinical trials at practice locations across Florida.  Since his retirement from that position in April 2021, Dr. Reeves continues his participation in the FCS Research Division, with a focus on leveraging precision medicine platforms to enhance clinical trial activities and patient outcomes.
Published frequently in such prestigious journals as Blood, Journal of Clinical Oncology, New England Journal of Medicine and Clinical Genitourary Cancer, Dr. Reeves has extensive research experience, having served as either Principal Investigator or Sub-Investigator on over 130 Phase I, II and III clinical trials for a broad spectrum of cancers.
Dr. Reeves received his medical degree from Louisiana State University Medical Center in New Orleans. He completed his Internal Medicine residency training and a fellowship in Hematology/Oncology at the University of Alabama at Birmingham Hospitals.  He is Board-certified in Medical Oncology, Hematology and Internal Medicine.
Treatments Provided
Languages Spoken
Locations
Medical School
Louisiana State University
Residency
University of Alabama at Birmingham
Fellowship
Oncology/Hematology
University of Alabama
Board Certified
Internal Medicine, Medical Oncology and Hematology
Dr. James Reeves - Florida Cancer Specialists
Lisa Cramer Patient Testimonial - Dr. James Reeves