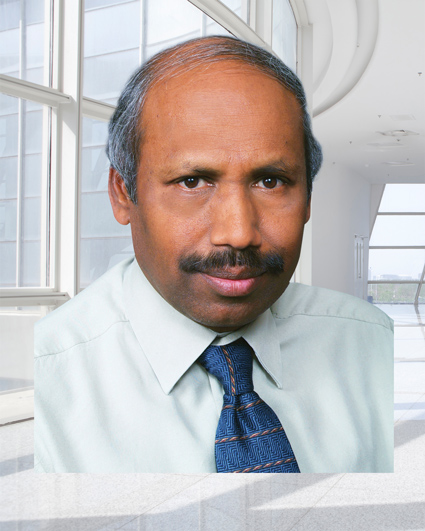 Koteshwar Telukuntla, MD
During his residency training, Dr. Telukuntla's mother was diagnosed with melanoma, which greatly influenced his decision to specialize in oncology. Since that time, he has kept pace with the rapid treatment advances that he believes are bringing us closer to a cure for many forms of cancer. Dr. Telukuntla is dedicated to providing his patients the most advanced care possible to help them achieve their best quality of life.
Dr. Telukuntla received his medical degree from Kakatiya Medical College in Waragnal, AP, India. He completed Internal Medicine residency training and a fellowship in Oncology and Hematology at Brookdale Hospital Medical Center, which is affiliated with the State University of New York in Brooklyn.
Board-certified in Medical Oncology and Internal Medicine, Dr. Telukuntla has been providing cancer care to patients in Bradenton for more than 20 years. He joined Florida Cancer Specialists in 2007.
Treatments Provided
Hematologist
Medical Oncologist
Locations
Medical School
Kakatiya Medical College, Warangal, AP, India
Education
New Science College, Hyderabad, AP, India
Residency
Brookdale Hospital Medical Center, Brooklyn, NY
Fellowship
Oncology/Hematology
Brookdale Hospital Medical Center, Brooklyn, NY
Dr. Koteshwar Telukuntla - Florida Cancer Specialists
Peggy & Bill Dishman Testimonial - Dr. Telukuntla Patient - Florida Cancer Specialists