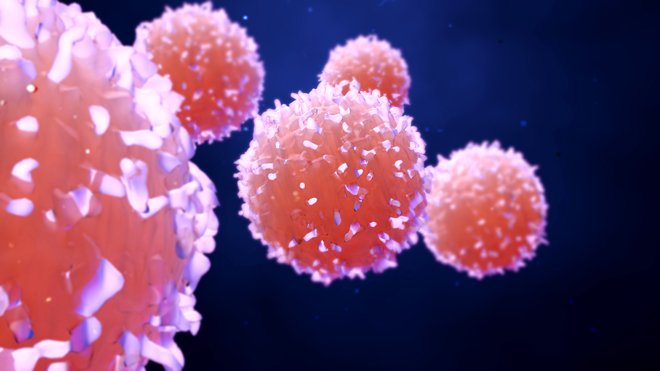 Treatments for cancers and blood disorders vary greatly. Many factors are considered for your personalized cancer treatment, such as the type of cancer, its stage and location, your general health, age, medical history and genetic makeup. You and your doctor will set a course together to achieve the best possible outcome.
Medical oncology involves the diagnosis and treatment of cancer with chemotherapy and other medications such as oral oncolytics and targeted therapies.
Hematology is the study of blood, blood disorders and the blood-forming organs and problems with the red and white blood cells, platelets, blood vessels, bone marrow, lymph nodes, spleen and the blood clotting process. If you are diagnosed with a blood condition, your doctor may refer you to a hematologist.
Cancers, Blood Disorders and Conditions We Treat:
Adrenal cancer
Anal cancer
Appendix cancer
Astrocytoma
Basal cell carcinoma
Bile duct cancer
Bladder
Blood Cancer
Brain
Brain tumor
Breast cancer
Cervical cancer
Colon cancer
Colorectal cancer
Cutaneous T-cell lymphoma
Ductal carcinoma in situ
Endometrial (uterine) cancer
Esophageal cancer
Gallbladder cancer
Gastrointestinal carcinoid tumor
GIST (gastrointestinal stromal tumor)
Glioblastoma
Head and neck cancer
HER2 positive breast cancer
Hodgkin's lymphoma
Inflammatory breast cancer
Invasive ductal carcinoma
Kidney (renal cell) cancer
Leukemia
Liver (hepatocellular) cancer
Low-grade glioma
Lung cancer
Lymphomas (Hodgkin's and Non-Hodgkin's)
Melanoma
Meningioma
Merkel cell carcinoma
Mesothelioma
Metastatic breast cancer
Multiple myeloma-plasma cell tumor
Myelodysplastic syndromes (MDS)
Neuroendocrine tumor
Neurofibromatosis
Non-Hodgkin's lymphoma
Oral cavity or throat cancer
Osteosarcoma
Ovarian cancer
Pancoast tumor
Pancreatic cancer
Penile cancer
Pituitary adenoma
Prostate cancer
Rectal cancer
Sarcoma
Skin cancer (nonmelanoma)
Skull base tumors
Small Intestine cancer
Spinal tumor
Squamous cell carcinoma
Stomach (gastric) cancer
Testicular cancer
Thyroid cancer
Triple negative breast cancer
Thymoma
Vaginal cancer
Vulvar cancer