What is Urology?
Urology is a branch of medicine that focuses on diseases of the male and female urinary tract system and the male reproductive organs.
Although urology is classified as a surgical specialty, knowledge of internal medicine, gynecology and other specialties is required due to the wide scope of clinical urology-related problems, which include a variety of conditions ranging from kidney stones and incontinence to urologic cancers and male infertility.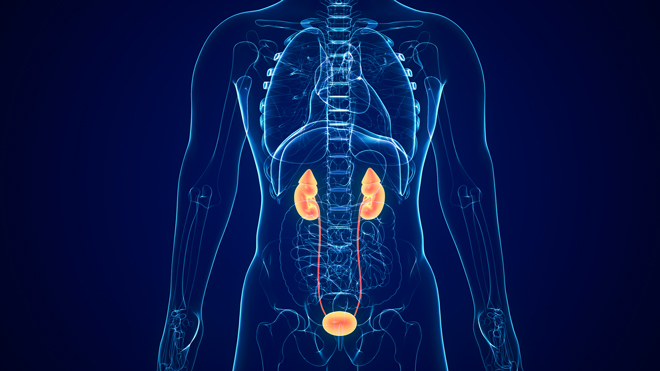 Urologic Cancers
Some urologic cancers can impact both men and women, such as cancers of the bladder, kidneys and adrenal glands. Others, such as prostate or testicular cancer, only affect men.
Comprehensive urologic treatment is provided in Sebastian and Vero Beach by Florida Healthcare Specialists, a division practice of Florida Cancer Specialists & Research Institute. Learn more: FLHealthcareSpecialists.com.
The following urology services and treatments are available in our practice:
Urology Services for Men:
Artificial Urinary Sphincter
Enlarged Prostate
Erectile Dysfunction and Testosterone
Replacement Therapy
Kidney Stone
Kidney, Bladder and Prostate Cancer
Laparoscopic Single Site Surgery
Laparoscopy Surgery
Laser Surgery for Stone and Prostate
Minimally Invasive Surgery
Penile Implant
Robotic Single Site Surgery
Robotic Surgery
Vasectomy
Voiding Problems
Urology Services for Women:
Botox Injection into the Bladder
Female Urology
Interstitial Cystitis
Kidney Stone and Laser Surgery
Kidney and Bladder Cancer
Minimally Invasive Surgery
Neuromodulation for the Bladder
Pelvic Floor Therapy and Urodynamic
Repair of Fistulas and Ureteral Injury
Robotic Surgery to Repair Vaginal
Prolapses with/without Mesh
Robotic and Laparoscopic Single Site Surgery
Robotic and Laparoscopy Surgery
Urinary Tract Infection
Vaginal Surgery to Repair Stress Urinary Incontinence with/without Mesh