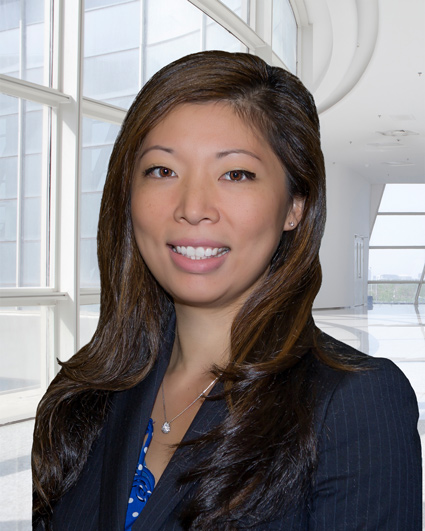 Judy Wang, MD
Dr. Judy Wang says that seeing her patients thrive while fighting cancer inspires her everyday.
Dr. Wang knew early on in her undergraduate education and medical training that she wanted to be an oncologist because it is a healthcare specialty that provides opportunity to develop deep, long-term relationships with her patients. Having lost members of her own family to cancer, she knew she could also contribute to finding a cure for the disease.
Dr. Wang joined Florida Cancer Specialists in 2015 and she has played a key role in establishing and expanding the practice's Drug Development Unit in Sarasota. As Associate Director of Drug Development, Dr. Wang is at the forefront of cancer treatment advancements that are enhancing clinical knowledge and providing greater hope for cancer patients. She oversees all aspects of early phase clinical trials that are now offered to patients at three locations – in Sarasota and two in Central Florida.
Board-certified in Medical Oncology & Internal Medicine, Dr. Wang serves as a principal investigator on a multitude of early phase clinical trials. Her work has been published in prestigious journals, including The Journal of the American Medical Association (JAMA), the Oncologist, Clinical Cancer Research and the American Journal of Gastroenterology. She is a frequent presenter at professional conferences and symposiums and has also served on the American Society of Clinical Oncology (ASCO) Scientific Program Committee.
Dr. Wang gained extensive clinical research experience throughout her medical training. While pursuing her medical degree at Pennsylvania State University College of Medicine in Hershey,  Dr. Wang completed a one-year research fellowship, sponsored by the Doris Duke Charitable Foundation, in the Division of Digestive and Liver Diseases at Columbia University School for Physicians & Surgeons in New York, New York.  She later completed Internal Medicine residency training at Thomas Jefferson University Hospital in Philadelphia, Pennsylvania and a fellowship in Medical Oncology at the Sidney Kimmel Comprehensive Cancer Center at Johns Hopkins University in Baltimore, Maryland.
Treatments Provided
Hematologist
Medical Oncologist
Locations
Medical School
Pennsylvania State University College of Medicine, Hershey, PA
Education
Johns Hopkins University, Baltimore, MD
Residency
Thomas Jefferson University Hospital, Philadelphia, PA
Fellowship
Medical Oncology
Sidney Kimmel Comprehensive Cancer Center, Baltimore, MD – Johns Hopkins University
Board Certified
Medical Oncology
Internal Medicine
Professional Affiliations
American Society of Clinical Oncology (ASCO)
American Association for Cancer Research (AACR)
Clinical Trials with Florida Cancer Specialists Provide Hope with Advanced Treatments Today
Meet Dr. Judy Wang, Medical Oncologist & Clinical Trials Investigator
Dr. Judy Wang - Florida Cancer Specialists & Research Institute