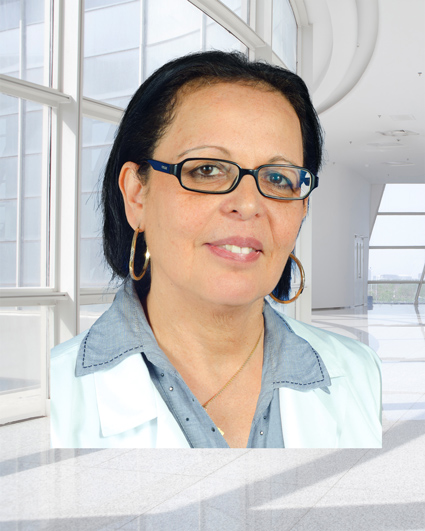 Sawsan G. Bishay, MD
Board-certified Radiation Oncologist Sawsan Bishay, MD provides care to patients at the Florida Cancer Specialists & Research Institute Brooksville clinic in Spring Hill, Florida. Dr. Bishay fell in love with the specialty of Radiation Oncology while doing research during her medical training. Since that time, radiation therapy has become a more advanced and effective treatment for controlling or curing cancer with great precision and minimal side effects.
Dr. Bishay knows the importance of helping patients cope with the many emotions that come with a cancer diagnosis. She takes time to educate her patients about their treatment, helping them to gain comfort and a complete understanding of how it will help them achieve the best possible result.
After receiving her medical degree from Alexandria University School of Medicine in her native Egypt, Dr. Bishay  completed her residency in Radiation Oncology and was named as Chief Resident at New York Methodist Hospital in Brooklyn. She is a member of the American Society for Therapeutic Radiation and Oncology.
Dr. Bishay joined Florida Cancer Specialists in 2012.
Medical School
Alexandria University School of Medicine – Alexandria, Egypt
Residency
Alexandria University School of Medicine and Hospitals of the Ministry of Health – Alexandria, Egypt
New York Methodist Hospital – Brooklyn, NY
Fellowship
Methodist Hospital of Brooklyn – Brooklyn, NY
Board Certified
Radiation Oncology
Internal Medicine
Dr. Sawsan Bishay - Florida Cancer Specialists
Edith Helfers Patient Testimonial - Dr. Sawsan Bishay - Florida Cancer Specialists & Research Instit