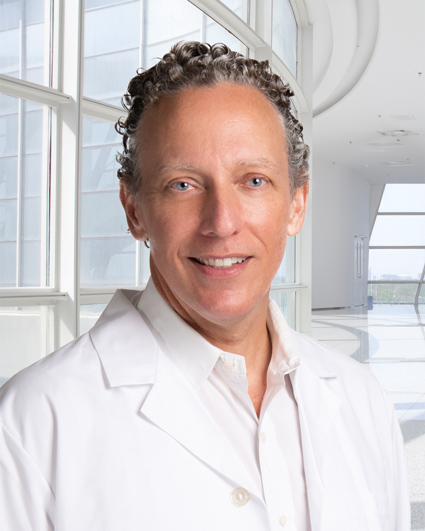 David D. Wright, MD
Dr. David Wright's mother developed cancer while he was in his first year of medical school and he was deeply touched by the personalized care she received from her physician, which solidified his decision to specialize in oncology. While he enjoys the science of medicine, he finds the personal relationships he develops with his patients and their families to be particularly gratifying.
Calling this "the most exciting time" in the development of new treatments for cancer, Dr. Wright encourages his patients to participate in clinical trials offered by Florida Cancer Specialists that offer the newest drug treatments and provide great hope for the future.
Board-certified in Medical Oncology, Hematology and Internal Medicine, Dr. Wright received his medical training at the University of South Florida College of Medicine in Tampa and has been providing care to patients in the Tampa Bay region for nearly 20 years. He joined Florida Cancer Specialists in 2009.
Treatments Provided
Hematology
Medical Oncology
Medical School
University of South Florida – Moffitt Cancer Center
Education
University of Central Florida – Orlando, FL
Residency
University of South Florida – Moffitt Cancer Center
Fellowship
Oncology/Hematology
University of South Florida – Moffitt Cancer Center
Board Certified
Medical Oncology
Hematology
Internal Medicine
Dr. David Wright & Patient Carrie McGirr - Florida Cancer Specialists
Dr. David Wright - Florida Cancer Specialists & Research Institute