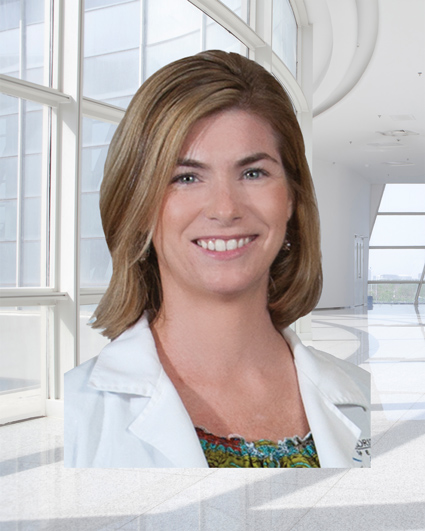 Julia A. Cogburn, MD
As an oncologist, Dr. Julia Cogburn is able to share her knowledge about the science of oncology while getting to know her patients and their families. She says the courage, drive and spirit of cancer patients is what initially drew her to the specialty.
Dr. Cogburn believes it is important to consider clinical trials at every phase of treatment to help build on the successes and dramatic advancements that are providing greater hope to cancer patients. She is excited about the direction of oncology that is looking at individual tumors and each patient's genetic makeup to uncover the best targeted treatment.
Board-certified in Medical Oncology, Dr. Cogburn received her Doctor of Medicine degree and completed residency training in Pathology and Internal Medicine at the University of South Florida College of Medicine in Tampa, FL. She completed a fellowship in Medical Oncology /Hematology at the Moffitt Cancer Center in Tampa.
She began providing care to patients with Florida Cancer Specialists in 2009.
Treatments Provided
Hematology
Medical Oncology
Medical School
University of South Florida College of Medicine – Tampa, FL
Education
University of Florida – Gainesville, FL
Residency
University of South Florida College of Medicine – Tampa, FL
Dr. Julia Cogburn - Florida Cancer Specialists
Melanie Salava Testimonial - Dr. Julia Cogburn Patient - Florida Cancer Specialists