Genetic Screening & Testing
Genetic Screening & Testing
Genetic screening and testing are powerful tools. They identify those who are at increased risk for cancer, allowing for earlier interventions to prevent disease, and they guide the development of customized treatments based on each patient's unique genetic makeup and mutations.
Florida Cancer Specialists & Research Institute (FCS) has robust genetic screening, counseling and testing capabilities.
Genetic Screening & Counseling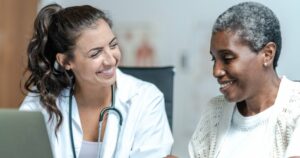 We can inherit genetic mutations from our parents that put us at increased risk of developing certain cancers. Knowing risk factors for hereditary cancers early can be lifesaving, allowing for preventive measures that can preempt or prevent the disease.
Supported by the latest technology, our specially trained genetics specialist is able to identify those who are at high-risk, refer them for consultation and genetic testing, discuss results in depth and, as needed, ensure they get timely preventive services to reduce future risk.
For genetic counseling inquiries, email: GeneticCounselor@FLCancer.com
Genetic Testing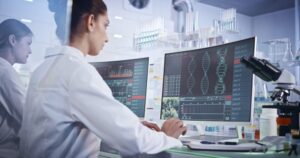 Our state-of-the-art FCS Laboratory is equipped to provide next generation sequencing (NGS) clinical testing on solid tumors and hematologic malignancies. NGS testing allows pathologists to detect mutations in hundreds of different genes simultaneously, thus giving a more unique understanding of each patient's individual diagnosis. This information can then be used to personalize therapy, increasing cure rates, and extending lives.  We continue to expand our robust in-house testing capabilities, so that we can provide our patients with fast and accurate diagnosis and treatment planning, which leads to more positive outcomes.