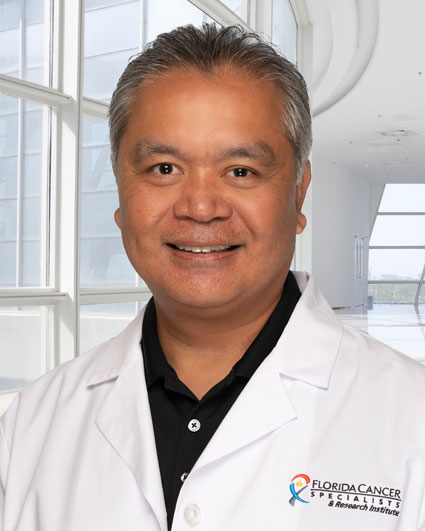 Noel A. Maun, MD, PhD
Compliance Committee Chair
Disciplinary & Ethics Committee Co-Chair
Dr. Noel Maun earned his combined MD and PhD through the University of Florida's College of Medicine Medical Scientist Training Program in Gainesville, Florida. He was attracted to the practice of oncology because of the science involved in how cancer occurs and responds to treatment.
He completed his internship and residency in Internal Medicine and a fellowship in Hematology and Medical Oncology at Yale University. He is Board-certified in Medical Oncology and Hematology.
Dr. Maun has extensive clinical trial research experience as a sub-investigator for numerous Phase 1, 2 and 3 research studies. His work has been published in professional publications that include Blood, the New England Journal of Medicine and the European Journal of Hematology.
In addition to his medical practice, Dr. Maun serves FCS on the physician leadership team as Compliance Committee Chair and the Disciplinary & Ethics Committee Co-Chair.
Prior to joining Florida Cancer Specialists & Research Institute (FCS) in 2002, he worked as an associate research scientist at Yale School of Medicine, where he also served as a lecturer and preceptor. Dr. Maun's background provides him with a keen understanding of the types of drugs that are administered for cancer treatment.
Treatments Provided
Hematologist
Medical Oncologist
Locations
Education
Undergraduate School – University of Florida
Residency
Yale School of Medicine – Yale New Haven
Fellowship
Oncology/Hematology
Yale School of Medicine – Yale New Haven Hospital
Board Certified
Medical Oncology
Hematology
Dr. Noel Maun & Patient Joyce Besase - Florida Cancer Specialists