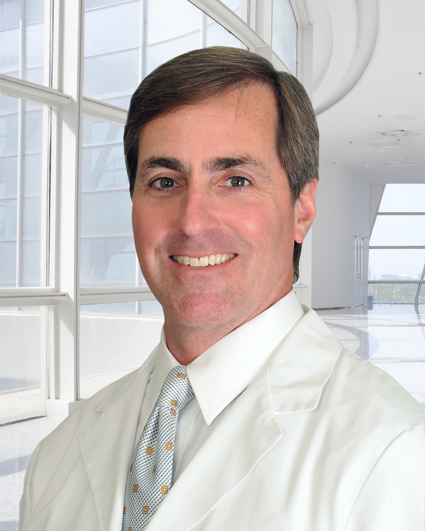 Gerald Zemel, MD, FSIR, FAHA, RPVI
A native of Montreal, Dr. Zemel graduated from Bucknell University in Pennsylvania with a Bachelor of Science degree. He received his medical degree from the University of Pittsburgh School of Medicine. Dr. Zemel's postgraduate training included an internship at Western Pennsylvania Hospital, followed by a four-year residency in diagnostic radiology at the University of Pittsburgh School of Medicine. He then completed a fellowship at the Miami Vascular Institute, after which he joined the medical staff as an expert in endovascular surgery. Known internationally and within the U.S. for his involvement in clinical research on TIPS, PAD, carotid stenting, and aortic aneurysm therapy, Dr. Zemel has published, lectured extensively, and trained many physicians in a variety of interventional and minimally invasive techniques.
Dr. Zemel is a Diplomat of the American Board of Radiology with added qualification in Vascular and Interventional Radiology. He is also a Registered Physician in Vascular Interpretation by the American Registry for Diagnostic and Medical Sonography where he also serves on the advisory board. He brings his vast expertise and unique skill set in applying minimally invasive techniques that will benefit patients who have cancer, PAD, aortic aneurysm, and many other diseases.
Treatments Provided
Endovascular Surgery
Interventional Radiology
Medical Oncology
Locations
Medical School
University of Pittsburgh School of Medicine
Education
Bucknell University – Lewisburg, Pennsylvania
Residency
University of Pittsburgh School of Medicine
Fellowship
Miami Vascular Institute – Vascular & Interventional Radiology
Board Certified
Vascular & Interventional Radiology
Diagnostic Radiology
Community
Fellow, Society of Interventional Radiology
Fellow, American Heart Association
Registered Physician Peripheral Vascular Interpretation: RPVI
Dr. Gerald Zemel & Patient Laurel Baker - Florida Cancer Specialists