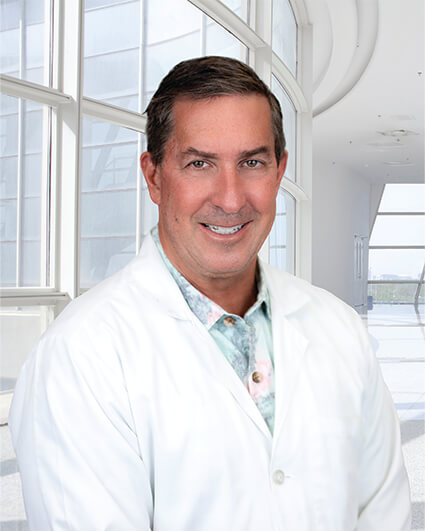 Richard A. Knipe, MD
During his career, Dr. Richard Knipe has seen the discovery and advancement of powerful new therapies to treat cancer based on each patient's unique genetics. Immunotherapy, in particular, is a powerful treatment with the ability to destroy cancer cells with minimal side effects. Looking forward, he expects these gains will continue and cancer patients will have a better quality of life than ever before.
Dr. Knipe received his medical degree from the University of Florida in Gainesville. He completed residency training in Ophthalmology at the University of Louisville in Crestwood, KY, followed by residency training in Internal Medicine and fellowships in Medical Oncology and Hematology at the University of South Florida in Tampa.  Dr. Knipe is Board-certified in Medical Oncology and Internal Medicine.
He joined Florida Cancer Specialists in 2011.
Treatments Provided
Hematologist
Medical Oncologist
Residency
University of Louisville
University of South Florida – Moffitt Cancer Center
Fellowship
University of South Florida – Moffitt Cancer Center
Board Certified
Medical Oncology
Internal Medicine
Dr. Richard Knipe, Physician Spotlight - Florida Cancer Specialists