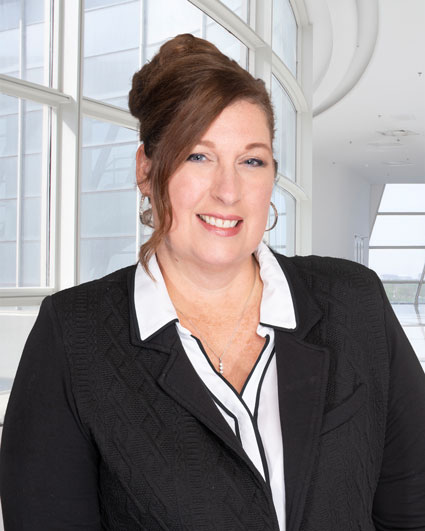 Vicki Caraway, RN, BSN, MBA, NE-BC
Vice President of Nursing & Research
As Vice President Clinical Services, Vicki Caraway, RN, BSN, MBA, NE-BC is responsible for overseeing Nursing, Pharmacy, Clinical Trials, Care Management, Clinical Laboratory and The Operational Excellence programs across the organization.
Vicki has more than 29 years of oncology nursing experience as well as 15 years of clinical/nursing leadership. After graduating from Georgia Baptist Hospital with a diploma in nursing, Vicki earned her BSN in nursing from the University of Tampa and her MBA from St. Leo University. Vicki started her Nursing career in Athens, Georgia where she cared for ICU patients in the Surgical and Neuro units. For the past 28 years, she worked for Moffitt Cancer Center in Tampa, Florida. While there, Vicki provided patient care to inpatient bone marrow transplant (BMT) patients then moved to the ambulatory practice as a primary Medical Oncology Nurse caring for lung cancer patients. Then, Vicki advanced through the ranks and served in many key leadership roles including Department Administrator, Director of Nursing and Senior Director Nursing, Satellite Operations after overseeing the planning, construction and opening of Moffitt's 207,000 square foot satellite facility. Also, she led strategic organizational-wide initiatives in Nursing, Revenue Cycle, Operations and Research. Vicki was a founding member of the Patient and Family Advisory Council.
Vicki is active in numerous professional committees and enjoys volunteering, spending time with her husband John and family, traveling, antiquing and home renovations.