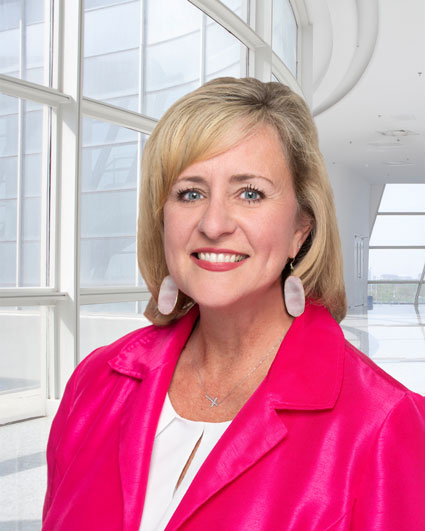 Michelle Robey
Vice President, Marketing
Michelle Robey directs all marketing and communications strategies and activities to strengthen the FCS brand and support the company's long-term growth initiatives. She oversees branding, advertising, media and employee relations, and creative services for the statewide oncology practice.
A skilled and talented marketing communications professional with over 25 years of leadership experience in both healthcare and agency settings, she joined FCS in July 2019 as Director of Marketing & Communications and was promoted to this senior leadership role in February 2021.
Prior to joining FCS, Michelle served for five years as Director of Marketing for AdventHealth Tampa and as Vice President of the Healthcare Provider Team with Hill & Knowlton Strategies in Tampa. She previously held progressive leadership positions with Humana Inc. and Norton Healthcare Inc. in Louisville, KY.
She holds a B.A. in Mass Communications and Political Science from Purdue University. Her numerous industry awards have included recognition from the American Marketing Association and from Healthcare Marketing Report. Michelle has served as an advisory board member for the University Area Community Development Center in Tampa.