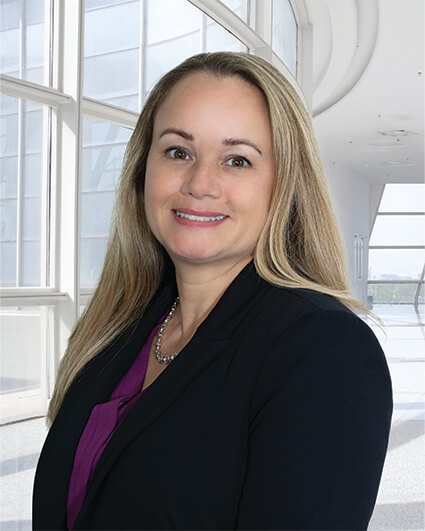 Tara Lambert, CPA
Vice President & Controller, Accounting
With more than 20 years of accounting experience, Tara has held leadership positions with domestic and global companies in a variety of industries, including healthcare.  She is skilled at overseeing all facets of accounting functions encompassing financial statement audits, tax return preparation, payroll and general accounting, and ensuring strict adherence to internal controls, policies and procedures and compliance with Generally Accepted Accounting Principles.
In each of her professional roles, Tara has successfully challenged her teams to embrace best practices and implement process improvements to achieve operational efficiencies and to improve cash flow position and profitability.
Tara held senior leadership positions with medical practices based in Ft. Myers, Florida prior to joining Florida Cancer Specialists in 2022.  As Vice President, Controller for Quigley Eye Specialists, she implemented a medication inventory system and led a successful financial statement audit. In a similar role for Riverchase Dermatology, Tara led the transition and training of all accounting responsibilities during a merger and worked with the due diligence team in preparing merger-related schedules and documents.  From 2014 – 2017, she served as Director, General Accounting and Accounting Information System for 21st Century Oncology, where she coordinated accounting systems for over 135 physician practice locations.
Tara received her MBA from Nichols College in Dudley, Massachusetts and holds a bachelor's in Accounting from Northeastern University in Boston.