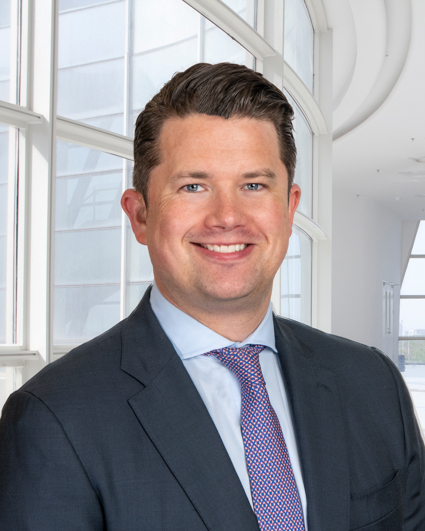 Nathan Walcker
Chief Executive Officer
As the Chief Executive Officer of Florida Cancer Specialists & Research Institute (FCS), Nathan H. Walcker oversees implementation of the organization's mission to provide world-class cancer care, close to home in community-based settings across the state of Florida. He leads the development of strategic initiatives that continue to drive FCS forward as a national cancer care leader.
His top priorities as CEO are three-fold:
Ensuring that patients battling cancer receive the highest quality clinical care with convenient access to innovative treatment options and therapies
Investing in early phase drug development, first-in-human clinical trials, research and novel treatments
Delivering a relentless focus on operational, clinical and financial excellence.
Walcker joined FCS in 2019 as Chief Financial Officer, bringing more than a decade of diverse healthcare, physician services and corporate finance expertise with him. He was appointed CEO in 2020.
Previously, he served as a key member of Bank of America Merrill Lynch's Global Healthcare Investment Banking group in New York, advising the firm's public and emerging growth health care clients and leading private equity firms. Walcker began his career on Wall Street on the Merrill Lynch trading floor in New York and went on to assume increasing responsibilities as an Investment Banker and strategic advisor to corporations, entrepreneurs and public company boards. Walcker earned an MBA from Columbia Business School and a bachelor's degree in Economics from Columbia University.
Since joining FCS, Walcker has made significant contributions across finance and accounting operations, business planning and strategy, and fiscal compliance policy and practices. His exceptional healthcare and financial background, coupled with his strategic leadership, has served to guide the company throughout the course of the COVID-19 pandemic to ensure the continuation of patient care with minimal disruption. As a Senior Fellow through the Health Evolution Forum, he furthers this work by incorporating the lessons learned from the pandemic with those of several key thought leaders to influence and develop long-standing goals for better health care.
Further, Walcker has championed new innovations and strategies, such as the implementation of telehealth visits, enhancements in proprietary information technologies and the integration of new locations and physicians. He has also maintained the organization's long-term focus and commitment to bringing clinical research and trial opportunities to FCS patients throughout the state.
Making a difference and driving change are critically important to Walcker, who is inspired daily by the dedication and commitment of his more than 4,200 FCS teammates. "FCS is a really special organization," he says. "Our shared commitment to patient care, quality, innovation and teamwork drives everything we do, and every choice we make as an organization."
Deeply committed to community service, Walcker serves on several community boards including American Cancer Society's CEOs Against Cancer and Lime Connect, a nonprofit that connects high potential students and professionals with disabilities with professional development opportunities.
He was named a 2022 Tampa Bay Business Journal's 40 Under 40 honoree, one of 40 finalists selected out of nearly 500 qualified nominations in the Tampa Bay Area.