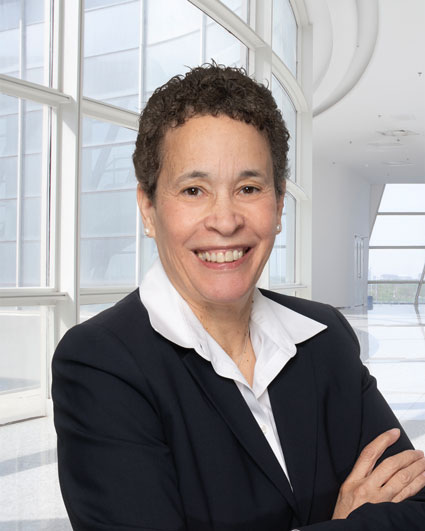 Marilyn Morales, MS, MBA, LBBP, CPT
Senior Vice President Organizational Effectiveness & Learning
As Senior Vice President of Organizational Effectiveness and Learning, Marilyn drives learning, performance improvement, and engagement strategies to help identify, support, and develop team members at all levels to feel empowered to succeed in their roles within an environment of continuous learning. In collaboration with key stakeholders across the organization, her responsibilities also include employee safety and wellbeing, the enculturation of the patient experience, and the management of key external relationships with clinical programs and educational institutes. She also serves as FCS's Learning Officer.
Marilyn joined FCS in 2018, bringing more than 25 years of progressive operations, learning development, and organizational effectiveness experience. Previously, she was the Executive Director of Organizational Effectiveness & Education at Florida Hospital Tampa, where she was responsible for building their Leadership Institute and the Organizational Effectiveness Program. Marilyn was instrumental in revamping new hire orientation, leadership development, and clinical education with a focus on mission, vision, and values, and was a key contributor in the hospital's cultural transformation.
Her prior leadership roles included Director of the Center for Learning and Innovation at Tallahassee Memorial Hospital, Director of Training and Organizational Development for Grady Health System, and Leadership Development Manager for Jackson Health System.
A retired U.S. Navy Veteran, Marilyn holds a Master's in Business Administration from Bellevue University, a Master's in Science in Organizational Leadership with Distinction from Mercy College, and a Bachelor of Science in Workforce Education from Southern Illinois. She is currently pursuing her Doctorate in Education at Liberty University. Also, Marilyn is a Certified Six Sigma Black Belt Professional, a Certified Performance Technologist, a DDI-Certified Facilitator, and a Certified "Big Five" Workplace Profile Leadership Assessor.
She loves to spend time with her family and travel when not working.