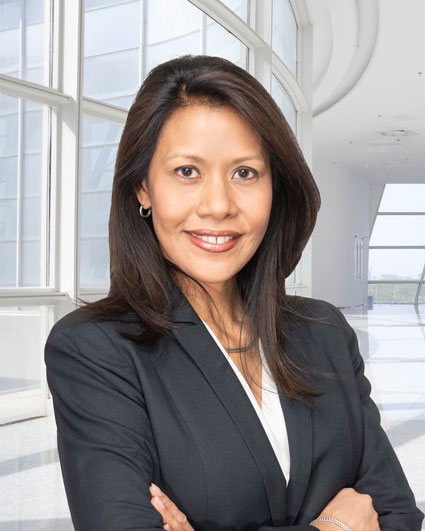 Joyce Nelson
Chief Administrative Officer
As Chief Administrative Officer, Joyce Nelson provides executive and strategic oversight of Human Resources, Marketing and Communications, Compliance, Organizational Effectiveness & Learning, Enterprise Risk Management and Legal.
With over 25 years' experience in international human resources, operations management and consulting, she brings expertise in human capital management, mergers and acquisitions, compliance, culture transformation, leadership development, performance improvement and wellness.
Joyce joined FCS in 2018 as VP Human Resources and was soon after promoted to Chief Human Resources Officer. Prior to FCS she worked at AdventHealth. During her tenure, she served as a member of the senior executive team at AdventHealth Tampa responsible for leading culture transformation and corporate retention initiatives, and she established a strategic outpatient wellness partnership across the West Florida Division. Joyce was also a founding member of AdventHealth Wesley Chapel's executive team, where she was instrumental in the opening of a greenfield hospital in 2011, including the design, construction and operations of a medically based wellness center.
Joyce's prior experience includes executive roles at Advex, Cogeco Canada, Quartet Service Corp., Algorithmics (Americas, S. Europe & EMEA), and the Hospital for Sick Children. She has helped organizations achieve such recognition as "Top 50 Best Managed Private Companies," "Employer of Choice," "Tampa Bay Times Top Workplace" and the "American Heart Gold Workplace Health Award." Joyce is a frequent speaker on the topics of becoming an employer of choice, leadership and wellness. She has presented at several conferences, including the Press Ganey Patient Experience Summit and the Society for Human Resource Management (SHRM) on the impact of culture transformation on the patient experience and on creating high performance teams.
Joyce holds a Bachelor of Arts from Ryerson University and is completing a master's degree in Business Administration at Saint Leo University. She is a certified Professional in Human Resources (PHR/SHRM-CP) and a Certified Professional Behavioral Analyst (CPBA). She serves on several advisory boards and actively volunteers at Easter Seals, Metropolitan Ministries and Academy at the Lakes in Tampa.