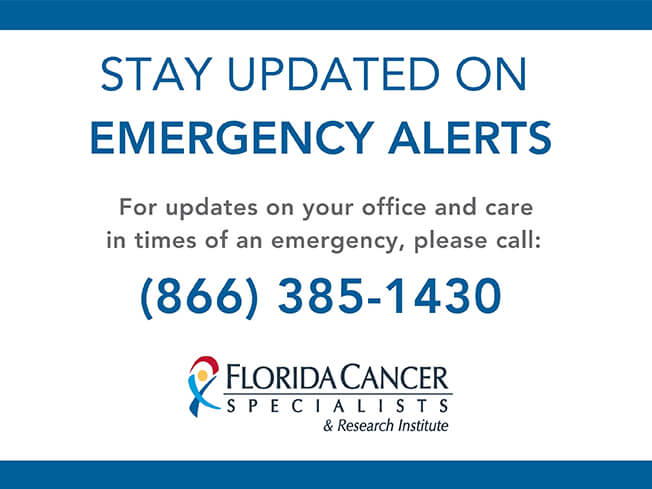 Inclement Weather Emergency Updates
The safety and well-being of our patients and employees is our highest priority. During inclement weather this page will be updated with details regarding how it affects FCS locations.
Office Closures
There are no closures at this time.
All FCS offices are open as scheduled.
Patient Updates
Updates are also being provided on our Patient Information Hotline and on our social media pages:
Patient Information Hotline: (866) 385-1430
FLORIDA CANCER SPECIALISTS & RESEARCH INSTITUTE TEAM MEMBERS

Updates are being distributed via email and on our Employee Information Hotline at (866) 445-3540. Team members should also contact their manager with specific questions or concerns.