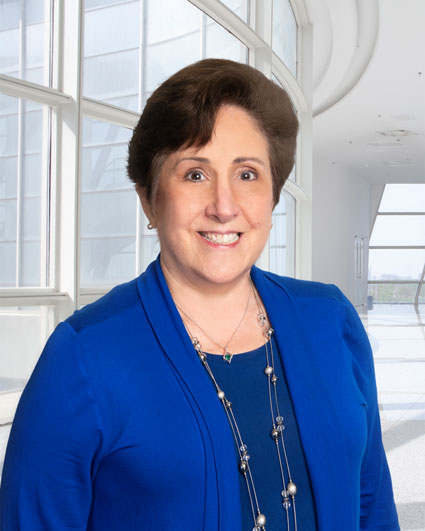 Mary Schnitzer
Senior Vice President Managed Care & Revenue Cycle Management
Mary is responsible for our managed care strategy, value-based and fee-for-service contracting, as well as front and back-office revenue cycle operations. She manages contracts with regional and national payers and serves as a core connector between contracting and downstream revenue cycle operations.
After graduating from John Carroll University in University Heights, Ohio with a bachelor's degree in business administration, Mary pursued an MBA in Systems/Project Management from Baldwin-Wallace College in Berea, Ohio. She is a licensed Certified Public Accountant (CPA).
Before joining FCS in 2021, Mary was Vice President of Managed Care & Payer Strategy at The US Oncology Network within McKesson Specialty Health, serving more than 1,380 affiliated physicians at 480 sites of service across multiple states. She spent the first half of her career at The Cleveland Clinic Foundation, where she served in various administrative and consultative roles over 20 years, culminating in Director of Business Planning and Regional/National Contracting Programs.