Florida Cancer Specialists & Research Institute Breaks Ground for New Cancer Center in Altamonte Springs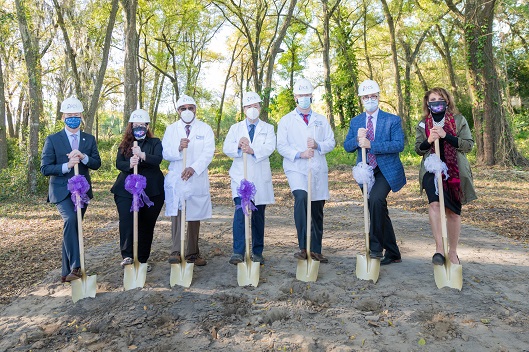 Fort Myers, Fla., March 12, 2021 – Florida Cancer Specialists & Research Institute (FCS) recently broke ground for a new cancer center in Seminole County. The one-story building located at 750 Orienta Ave., Altamonte Springs, FL will replace the current FCS location on Altamonte Drive. Scheduled for completion in April 2022, the new clinic will include nine exam rooms, 36 infusion chairs, laboratory services and oral oncolytic pharmacy as well as care management services for patients participating in value-based care initiatives.
"With greatly expanded space, our new location will offer enhanced comfort for patients, staff and visitors, and enable us to keep pace with ongoing growth in Seminole County," said FCS Chief Operating Officer Jason Coe.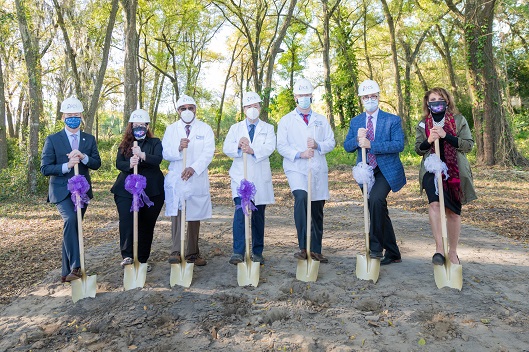 FCS physicians and staff recently broke ground for a new cancer center in Altamonte Springs.
FCS medical oncologist Dr. Roy Ambinder said, "My colleagues and I and our entire team are dedicated to making a difference and helping to ensure the best possible outcomes for the patients who entrust their care to us."
"We strive to create an environment that enhances the patient experience and fosters operational efficiencies for our providers and staff," said FCS medical oncologist Dr. Ralph Gousse.
FCS medical oncologists Roy M. Ambinder, MD, Martin Dietrich, MD, PhD, Ralph Gousse, MD and Vasundhara G. Iyengar, MD, FACP will provide care at the new location.
###
About Florida Cancer Specialists & Research Institute, LLC: (FLCancer.com)
Recognized by the American Society of Clinical Oncology (ASCO) with a national Clinical Trials Participation Award, Florida Cancer Specialists & Research Institute (FCS) offers patients access to more clinical trials than any private oncology practice in Florida. Over the past 5 years, the majority of new cancer drugs approved for use in the U.S. were studied in clinical trials with Florida Cancer Specialists participation.* Trained in such prestigious medical schools and research institutes as Duke, Stanford, Harvard, Emory, MD Anderson, and Memorial Sloan Kettering, our physicians are consistently ranked nationally as Top Doctors by U.S. News & World Report.
Florida Cancer Specialists has built a national reputation for excellence that is reflected in exceptional and compassionate patient care, driven by innovative clinical research, cutting-edge technologies, and advanced treatments, including targeted therapies, genomic-based treatment, and immunotherapy. Our values are embodied by our outstanding team of highly trained and dedicated physicians, clinicians, and staff.
*Prior to approval
Contact:
Michelle Robey, Vice President of Marketing
Florida Cancer Specialists
Michelle.Robey@FLCancer.com
(813) 767-9398
Maryalice Keller, Corporate Communications Manager
Florida Cancer Specialists
Maryalice.Keller@FLCancer.com
(585) 314-0172