Cancer Survivor Stories
Faith, Determination, Optimism
Tarshia Rivera stubbornly persevered until remission from breast cancer became a reality.
No matter what life threw at her, Tarshia Rivera kept her faith. "I always remember the saying, 'He won't give you more than you can bear,' and I felt that I was strong enough to handle what He was giving me," she said. For Rivera, breast cancer was one more challenge that she had the confidence to overcome. She found strength through prayer, and it kept her optimistic. A Fort Myers, Florida native and resident, Rivera was a pharmacy technician and the mother of four children. At the time of her diagnosis, her youngest child was only seven years old, while the others had reached young adulthood. "I didn't want him to grow up without his mother … that's what kept me strong," Rivera said of her young son. Her desire to be there for someone else fueled her determination to fight for her life. helped Rivera be there for herself.
Loving Life Again – Breast Cancer Survivor Tarshia Rivera
The years leading up to her diagnosis were tumultuous ones for Rivera and her family. In 2013, she lost her father, then her aunt was diagnosed with lung and breast cancer. In August 2014, Rivera found out she, too, had cancer. She was diagnosed with ERPR HER2-negative breast cancer, an aggressive form of the disease, which only served to strengthen her resolve. Riviera and her aunt supported each other and even went to treatments together for a time. But in November 2017, her aunt's battle with breast cancer ended. The loss was difficult, but Rivera's determination was undiminished. She underwent chemotherapy in Fort Myers under the care of FCS medical oncologist Frank Rodriguez, MD. In March 2015, she had a bilateral mastectomy. Still, the cancer returned.
When Rodriguez heard about a clinical trial for immunotherapy, he reached out to the medical oncologist for FCS's Drug Development Unit, Dr. Judy Wang, and told her he viewed Rivera as a candidate for the trial. Rivera was determined and ready to try something new. "I can't give up now," she told herself. "I had been through so much — the loss of my hair, the pain of crying." In May 2016, Rivera went to Sarasota, where one of FCS's three Drug Development Units is located, to start immunotherapy. Wang was able to enroll her in three different clinical trials over the course of her treatment. She began to heal. But as the cancer receded, other health issues including high blood pressure arose.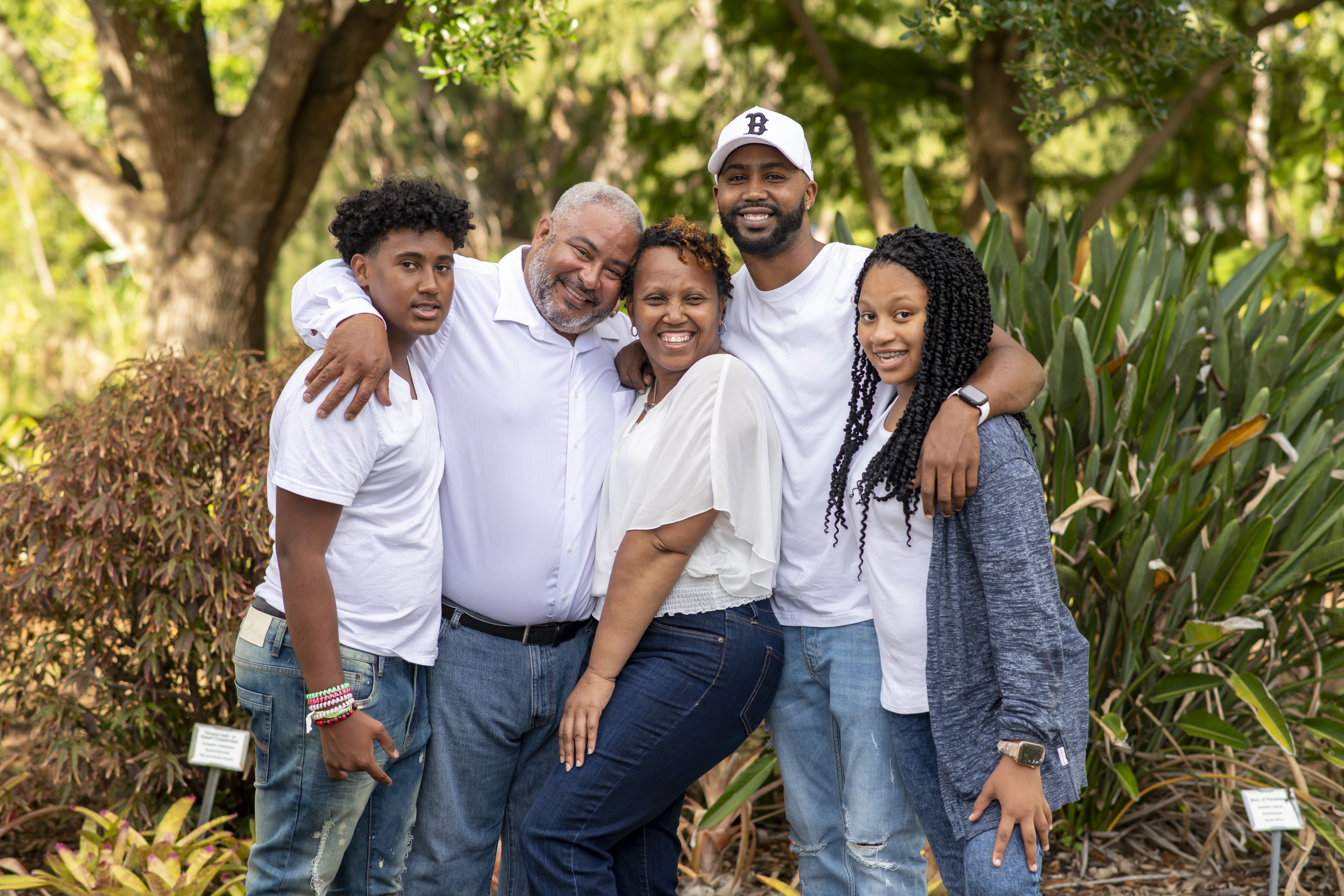 Following the recommendations of an FCS nurse, Rivera changed her lifestyle. "I started walking, and I would do squats and burpees," Rivera said. It was a lot for her because she was still undergoing treatment. She decided to take a break from vigorous exercise and focus on walking and a healthier diet. She cut out red meat and pork and even now sticks to eating mostly chicken, fish and turkey. She eats more vegetables and tries to avoid starches. Rivera credits the FCS nurse for leading her to the healthier lifestyle that she has maintained. Unable to recall the nurse's name, Rivera said she suffers with "brain fog," sometimes called "chemo brain." This mental cloudiness, according to the American Cancer Society, is a type of cognitive impairment related to cancer treatments.
Rivera was relieved and elated, of course, but couldn't celebrate much due to the COVID-19 pandemic. There was no big family gathering, dinner or vacation. "I didn't want to take any chances with my immune system," Rivera said.
At this writing, she still has not returned to attending church services, something she misses greatly. Vaccines, however, have made it possible for her to comfortably visit her daughter and newly born grandchild in Georgia. There, she takes daily walks, practices social distancing, finds joy in being in nature, video chats with friends and family members and watches her church services on YouTube. The pandemic still has Rivera uneasy, "but I think eventually I'll get over that fear," she said. "It's faith over fear, so I'm going to have to go with my faith." She's looking forward to her future and returning to normalcy. She's won her battle with cancer — one that she wasn't left to fight alone. "God put all those doctors and nurses with me for a reason … They were awesome!" Rivera said, adding that she will be forever grateful. "I did it and look at me now; I'm living proof. Just don't give up. Continue to go on your journey."
About the Author
By: Paige Aigret
Article Featured in FCS Magazine – Summer 2022