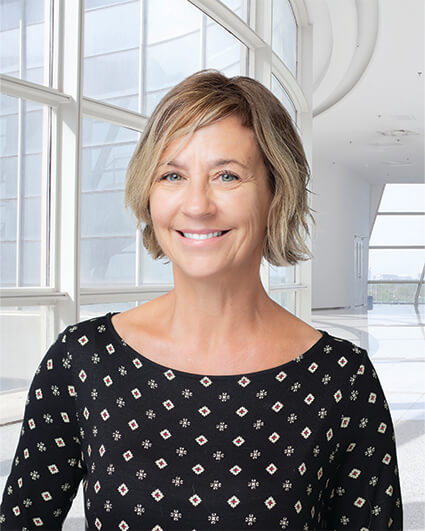 Diane Benfield, DSW, LCSW, CST
Behavioral Health Therapist
Diane is a Licensed Clinical Social Worker experienced in helping people work through painful moments in life such as anxiety, depression, grief, loss, interpersonal distress, family conflict, trauma and life transitions. She aims to help clients feel less alone and to facilitate finding hope, strength, meaning and purpose. She works with patients who desire to engage in psychotherapy, offering warm emotional and psychological support while helping navigate the difficult path through diagnosis, treatment and survivorship.
Diane earned her Master of Social Work degree from Barry University in Miami, Florida, and her Doctor of Social Work degree from Florida Atlantic University, specializing in clinical practice. She has experience in multiple settings including substance abuse, oncology, psychiatric, education and general mental health. Diane is a level 2 AEDP (Accelerated Experiential Dynamic Psychotherapy) clinician. She is available to meet with FCS patients who desire psychotherapy at any stage in treatment.
Diane is available to schedule individual, couples and family telehealth behavioral health sessions with Florida Cancer Specialists & Research Institute patients – Monday through Friday, 8 a.m. – 5 p.m.
Please ask your physician or other clinical provider for a Behavioral Health referral.
Patients may also ask for their own referral.