Dual Referral Bonus Program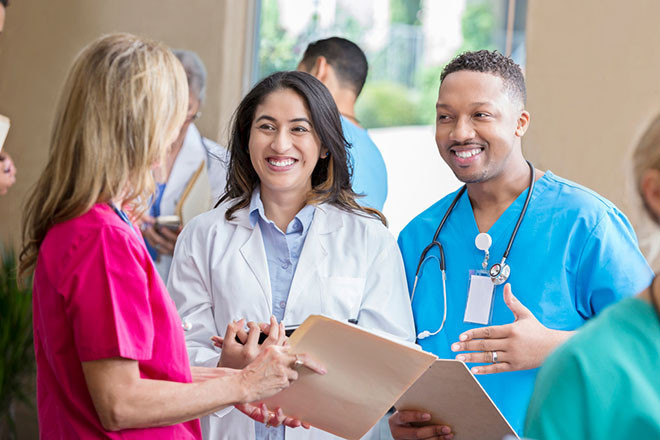 Dual Referral Bonus Program
Registered Nurses, Advanced Practice Providers, and Non-Clinical Team Members
Florida Cancer Specialists & Research Institute is always looking for good people who care about our patients as much as we do, and you can help! Research has shown, and our own experience supports, that new hires who come into an organization through employee referrals are excellent contributors and can help provide the exceptional and compassionate patient care FCS is known for.
If you know someone who would be a good addition to FCS, who is successfully hired and maintains employment in good standing you may both receive bonuses!
Full-Time RN, APRN or PA
$5,000
Split 50/50
All other Full-Time Clinical Referrals
$3,500
Split 50/50
Full-Time Non-Clinical Referrals
$2,000
Split 50/50
Referrer and referee rewarded equally. Payments received on first pay period after new hire's start date.
If you have a great candidate and have someone you'd like to refer, fill out the form below and a member of the FCS Recruitment team will follow up with you.
"*" indicates required fields
Executive & Senior Management Teams, Directors, Physicians and HR Recruiters are not eligible. Clinical Nurse Managers are also not eligible for applicants hired to work under their supervision or management.
*Please contact Recruiter@FLCancer.com for more information.