Important Information about COVID-19 for Patients

Information for Our Patients About COVID-19
Updated March 28, 2022
At Florida Cancer Specialists & Research Institute (FCS), we are continuing efforts to safeguard the health and safety of our patients, physicians and staff as the COVID-19 pandemic continues to evolve.
Visitor Policy:
(Effective March 21, 2022)
Two visitors may accompany each patient to their clinic appointment with a physician, physician assistant or nurse practitioner. Masks (three-ply, N95 or KN95 only) must be worn and screening completed on arrival. No visitors allowed at this time for infusions, shots, lab or imaging appointments.
Mask Policy:
(Effective March 28, 2022)
Required types of face masks in the clinic include: 3-ply surgical masks, KN95 or N95 masks. Patients may wear a cloth mask with a face shield, as well. No other types of masks will be permitted.
We will provide a mask to patients and visitors who do not have an approved mask. Our staff members are also wearing masks in all clinical areas.
What you need to know when you visit our FCS clinics:
When you receive your patient reminder call, please listen carefully, as the recorded message contains important information you need to know before you arrive.
If, within the past 5 days, you have experienced:

Flu like symptoms, fever, cough, sneezing or shortness of breath
You or any member of your family or caregiver have tested positive for COVID-19
Please call your primary care physician and then call our office before you arrive for your scheduled appointment.
Thank you for your cooperation, patience and support!
---
Covid-19 Resources
COVID-19 Testing
If you have symptoms of COVID-19, we encourage you to get tested before arriving for your appointment. The following page lists available testing sites in your area: floridahealthcovid19.gov/testing-sites/
COVID-19 Vaccinations
We support the CDC recommendations that the best defense against COVID-19 is to be fully vaccinated with a booster. To find available vaccine sites in your area, visit: floridahealthcovid19.gov/vaccines/vaccine-locator/
COVID-19 Treatment
If you are considering additional or alternative treatment for COVID-19, the Florida Department of Health has established a website to locate treatments available in your area, including monoclonal antibody treatments, AstraZeneca EvuSheld, and Paxlovid and Molnupiravir oral antivirals: floridahealthcovid19.gov/treatments/treatmentlocator/
For all other COVID-19-related information, we encourage you to stay informed and recommend: www.cdc.gov or floridahealth.gov.
---
FCS Staff Vaccine Tracker
Updated October 7, 2021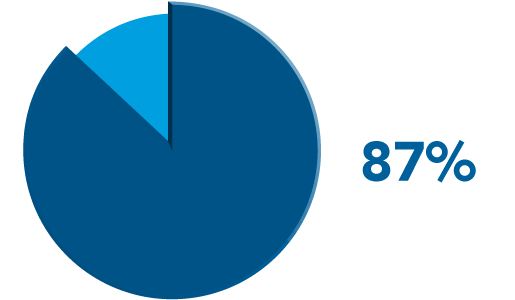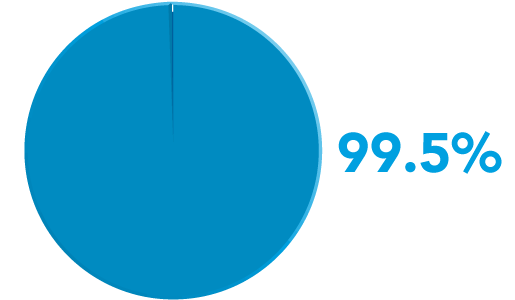 FCS is committed to doing everything possible to keep our patients and team members and our communities safe and protected. We are proud of the growing number of FCS physicians and team members who have complied with our company-wide mandate to be fully vaccinated for COVID-19 by October 1, 2021 or to file a completed declination form citing medical or religious reasons for exemption. Our patients overwhelmingly support this effort. In a recent survey, the overwhelming majority (88%) of our patients said it is important for FCS physicians, nurses and staff to be fully vaccinated for COVID-19.