Information for Our Patients About COVID-19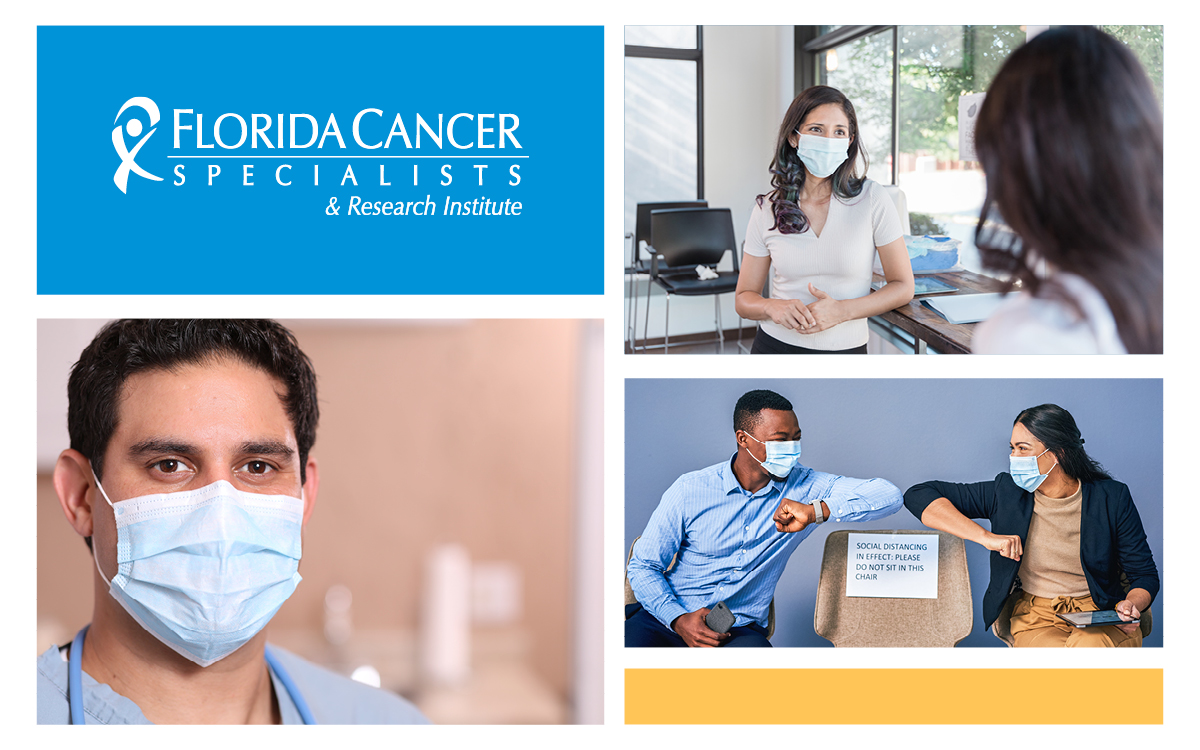 Information for Our Patients About COVID-19
Updated August 4, 2021
At Florida Cancer Specialists & Research Institute (FCS), we are continuing efforts to safeguard the health and safety of our patients, physicians and staff as the COVID-19 pandemic continues to evolve.
Visitor Policy:
Until further notice, no visitors may enter our FCS clinics, with the exception of caregivers who assist patients with transport, translation or other personal needs, and personnel who deliver essential supplies and medications.
Use of Masks:
Everyone entering our clinic locations is asked to wear a protective face mask or face covering. We will provide a mask to patients and approved visitors who do not have one. Our staff members are wearing masks as well. Required types of face masks required in the clinic include 3-ply surgical masks, KN95 or N95 masks.
What you need to know when you visit our FCS clinics:
When you receive your patient reminder call, please listen carefully, as the recorded message contains important information you need to know before you arrive.
If, within the past 14 days, you have experienced:

Flu like symptoms, fever, cough, sneezing or shortness of breath
Or you or any member of your family or caregiver have tested positive for COVID-19, please call your primary care physician and call our office before you arrive for your scheduled appointment.
Thank you for your cooperation, patience and support!
The health and well-being of our patients and staff remain our top priority. We are constantly monitoring and updating our activities in response to COVID-19. We are confident in our ability to continue to serve our patients and communities with world-class care, close to home.
As always, we thank you for entrusting your care to FCS.
We encourage you to stay informed and recommend: www.cdc.gov or floridahealth.gov.