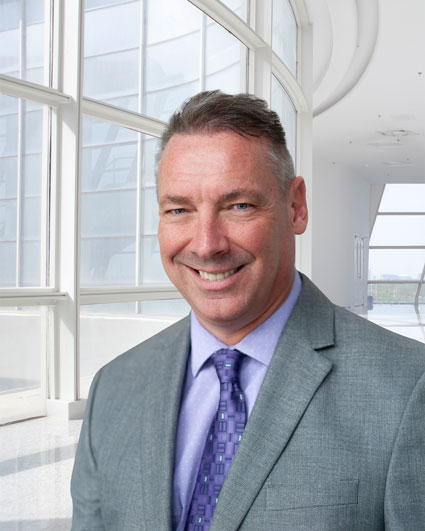 Trevor Heritage, Ph.D.
Vice President of Informatics
As Vice President of Informatics, Trevor Heritage, Ph.D. ensures that our organization and our patients derive maximum benefit from data and technology. He oversees technology projects across all care settings to enhance digital precision medicine, clinical decision support, value-based care and quality improvement, as well as data improvement initiatives for research and clinical trials.
During his over 30 years of experience, Trevor has held progressively responsible leadership roles in healthcare, life sciences, software and informatics.  He previously served as Senior Vice President of Cancer Informatics Business with Inspirata, Inc. in Tampa, where he led digital innovation initiatives and built a cancer informatics business unit.   As Chief Strategy Officer and Vice President of Corporate & Commercial Development for Appistry, Inc. in St. Louis, Missouri, he was instrumental in making next generation sequencing data and genomics more approachable for clinicians and patients and established several key partnerships.  He began his career as a research chemist with Shell Research Ltd. In the United Kingdom, before moving to the U.S., where he led enterprise R&D informatics applications in partnership with leading pharmaceutical companies.
Trevor completed his Bachelor of Science with honors in Chemistry and Computer Science at the University of Reading in Reading, UK, where he also earned his doctorate in Organic Chemistry. His work has been published in over 30 peer reviewed scientific journals and books.
Trevor resides in Tampa with his wife, Jamie, and a small family of dogs!  They have three children.  Trevor enjoys most sports – being from the UK, he is, of course, an avid football (soccer) fan and has also bridged the gap to loving NFL and NCAA football, too!