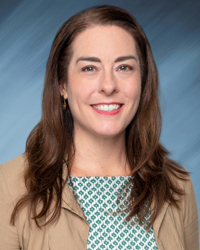 Karen Ridley, LCSW, ACHP-SW
Licensed Clinical Social Worker Karen Ridley is experienced in providing supportive care for anxiety and depression, adjustment issues, psychological trauma, and grief and loss, and is available for FCS patients who are interested in therapy during any phase of treatment.
Karen earned her master's degree in social work from the University of South Florida. Her clinical experience began in outpatient substance abuse and mental health settings, and she has since worked in home health care, hospice and private practice.
She is credentialed as an advanced certified hospice & palliative care social worker (ACHP-SW) and is trained in Accelerated Resolution Therapy (ART). She is also a member of the National Association of Social Workers.
Raised in the Midwest, Karen relocated to Florida in 2006. She is also a 200-hour Registered Yoga Teacher.