Florida Cancer Specialists & Research Institute Sponsors Panel Discussion on Covid-19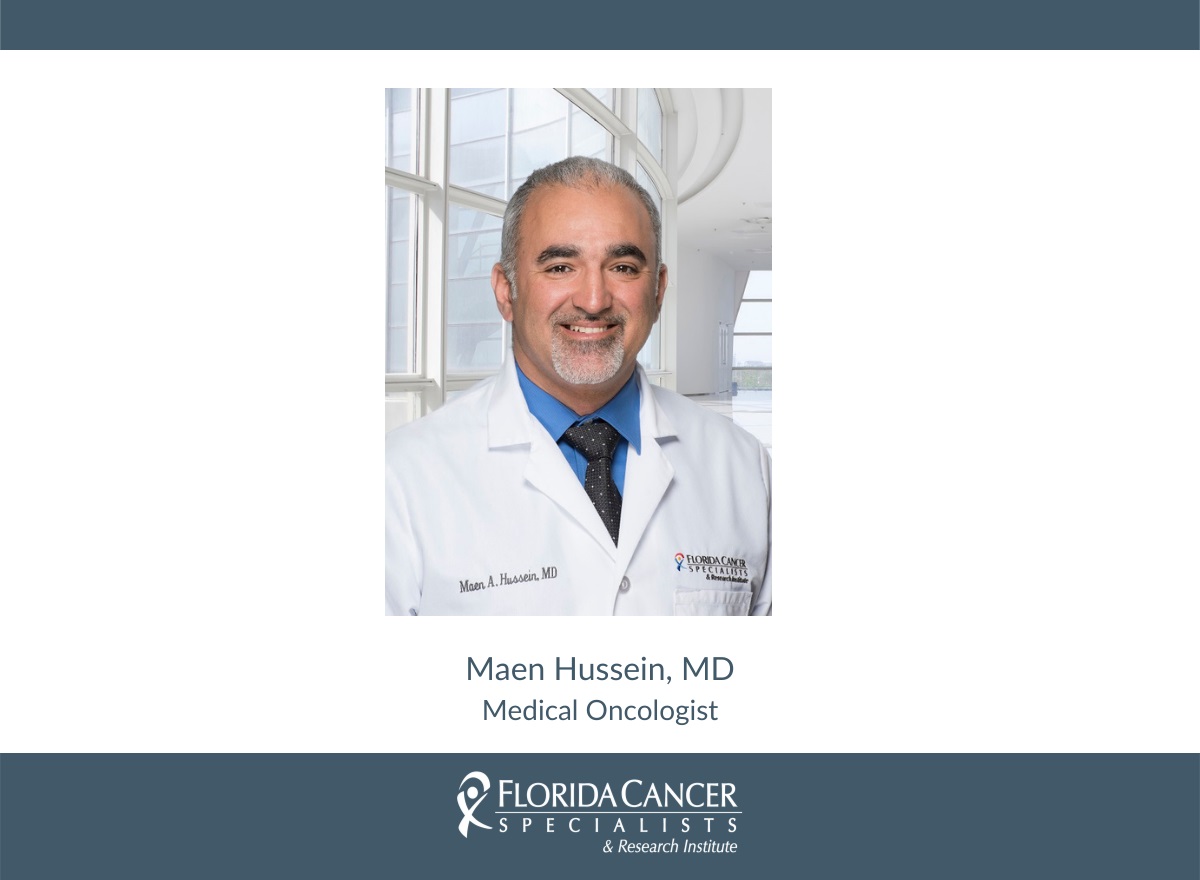 Leesburg, Fla., Aug. 24, 2021 — Florida Cancer Specialists & Research Institute (FCS), in partnership with the Leesburg Area Chamber of Commerce, the City of Leesburg and Red Apples Media, is sponsoring an informative panel discussion with area physicians to provide the latest information and updates about COVID-19.
COVID-19: Speaking from Science will be held on Saturday, Aug. 28 from 11 a.m. to 1 p.m. at The Venetian Center, 1 Dozier Circle, Leesburg, FL 34748. The session will be livestreamed on YouTube Live at https://www.youtube.com/RedApplesMedia. In-person seating is limited to 50; masks and social distancing will be required. Pre-register for in-person seating at: https://www.eventbrite.com/e/covid-19-town-hall-speaking-from-science-tickets-167870624557.
Medical oncologist Maen Hussein, MD, who provides care to patients at the FCS Villages Cancer Center and FCS locations in Brownwood and Tavares, will serve as moderator. The physician panel includes:
Kevin Behrns, MD, Chief Medical Officer, UF Central Florida
Hardik Bhatt, MD, Pulmonary Critical Care Specialists, Ocala Lung & Critical Care Associates, Inc.
Elias Maroun, MD, Infectious Disease Specialist, Lakeview Healthcare System
Each physician will speak about their experience with COVID-19 and address questions from participants. Questions can be submitted by email in advance to Questions@FLCancer.com.
"As COVID-19 continues to evolve, we know that people have many questions and concerns," said Dr. Hussein. "I am pleased to join with my physician colleagues to provide the latest updates about COVID-19, variants and vaccines, and the best ways to stay protected and diminish the spread."
# # #
About Florida Cancer Specialists & Research Institute, LLC: FLCancer.com
Recognized by the American Society of Clinical Oncology (ASCO) with a national Clinical Trials Participation Award, Florida Cancer Specialists & Research Institute (FCS) offers patients access to more clinical trials than any private oncology practice in Florida. In the past four years, the majority of new cancer drugs approved for use in the U.S. were studied in clinical trials with Florida Cancer Specialists participation. * Trained in prestigious medical schools and research institutes, our physicians are consistently ranked nationally as Top Doctors by U.S. News & World Report.
Founded in 1984, Florida Cancer Specialists has built a national reputation for excellence that is reflected in exceptional and compassionate patient care, driven by innovative clinical research, cutting-edge technologies and advanced treatments, including targeted therapies, genomic-based treatment, and immunotherapy. Our highest values are embodied by our outstanding team of highly trained and dedicated physicians, clinicians and staff.
*Prior to approval
For More Information, Contact:
Michelle Robey, Vice President of Marketing & Communications
(813) 767.9398