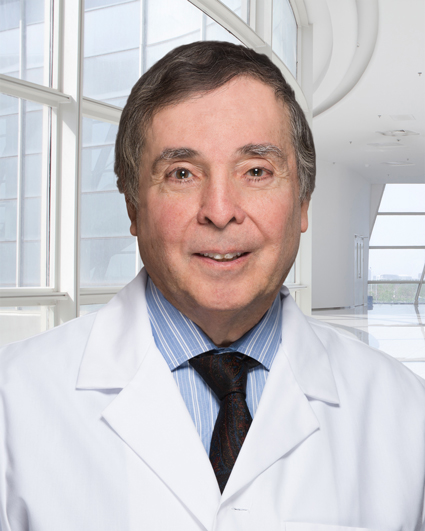 Roy M. Ambinder, MD
Dr. Ambinder is a Hematologist for Florida Cancer Specialists and Research Institute in Lake and Seminole counties. Originally from New York, Dr. Ambinder is the longest practicing and highly respected oncologist in Central Florida. After graduating from Yale University, he attended medical school at Columbia University College of Physicians and Surgeons and moved to Central Florida with his wife Patti and four children. He has certification from the American Board of Internal Medicine, American Board of Hematology and American Board of Neoplastic Diseases.
A few of his career highlights include serving as a former Assistant Consulting Professor of Medicine at Duke University Medical Center, where he was also a member of the Board of Overseers of their cancer center and board memberships for Florida Hospital Foundation, Florida Society of Clinical Oncology, the National Health Policy Council steering committee for Florida and the Board of Trustees, South Seminole Community Hospital.
Dr. Ambinder was an Editorial Advisor for Oncology Abstracts and Immunology Abstracts and the Founding Chairman of the Scientific and Medical Board of Advisors of Cryobanks. Currently, he is an Executive Board Member for Florida Cancer Specialists. In addition to his private practice, he consults with and serves as an expert witness in oncology.
Medical School
Yale University – New Haven, Connecticut
Columbia University -College of Physicians and Surgeons – New York, New York
Residency
Mount Sinai Medical Center – New York, NY
Fellowship
Mount Sinai Medical Center – New York, NY
Board Certified
Neoplastic Diseases
Hematology
Internal Medicine
Dr. Roy Ambinder Physician Spotlight - Florida Cancer Specialists & Research Institute