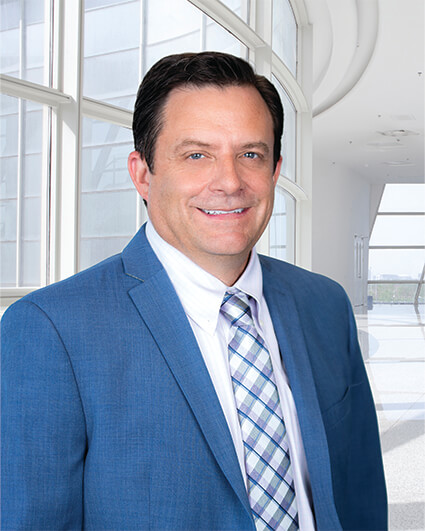 Ken Sturtz
Chief Information Officer
As Chief Information Officer, Ken Sturtz, MBA, MHA oversees all information technology operations and drives digital innovation company-wide.
He joined FCS in March 2022, bringing more than 15 years of healthcare IT executive leadership experience across multiple care settings in military, academic, private, and non-profit healthcare sectors.
While serving as Chief Information Officer for Brooks Rehabilitation in Jacksonville, he led all enterprise infrastructure, application, security, analytics, and end user support services across northern and central Florida serving inpatient, outpatient, skilled nursing, home health and assisted living facilities and services.  Ken previously served as a Senior Performance Improvement and PMO Officer for Blue Cross Blue Shield of Florida, where he developed and executed an enterprise data strategy and led more than 250 team members.
Ken is a proud veteran of the US. Army, where he served in a variety of positions, including operational assignments as an Infantryman, Medic Platoon Leader, and Commander. After serving as Senior Military Resident at The Johns Hopkins Hospital in Baltimore, Maryland, where he led a cross functional team to design and implement a consolidated enterprise health information management structure, he went on to hold increasingly responsible Chief Information and Technology Officer positions providing information technology services to support numerous hospitals and health care facilities in the U.S. and overseas.
He graduated from Baylor University with a master's degree in Business Administration and a master's degree in Health Administration.  He is a Fellow of the American College of Healthcare Executives and a member of the College Healthcare Information Management Executives.
Ken and his wife Cecily enjoy exploring Florida.