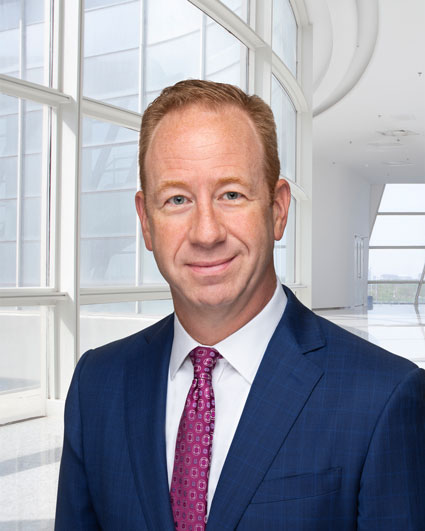 Jason Coe
Chief Operating Officer
A seasoned executive with nearly 25 years of healthcare experience, Jason has a strong operations background, sharp focus, and demonstrated success driving organizational change.
He earned his MBA from the University of Central Florida and a bachelor's degree in business administration from Columbia Union College in Maryland.
Prior to joining FCS, Jason served as COO of AdventHealth Tampa. His proven track record includes the collaboration of large multi-specialty physician groups that have included surgical oncology, radiation oncology, urology and OB/GYN. Jason provided executive oversight for the construction of a $250M surgical tower and the expansion of radiology services, as well as numerous outpatient specialty services. He led the process to achieve Commission on Cancer certification.
Previously, Jason also served as President of Hackettstown Medical Center in New Jersey. He managed a multi-year strategic partnering process resulting in the successful integration of Hackettstown Medical Center into Atlantic Health System.
Jason resides in Tampa with his wife, Stacey and two children.