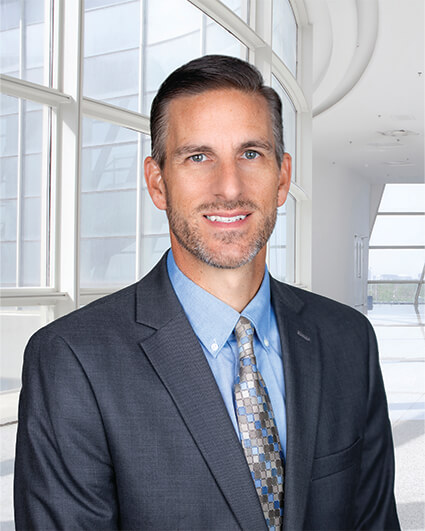 Christopher W. Jenkins
Vice President, Financial Planning & Analysis
An executive leader with more than 20 years of experience in healthcare operations, business development and finance, Chris has achieved a successful track record of driving organizational growth while establishing cost-effective strategies.
From 2014 to 2021, Chris served as President & Chief Executive Officer of AdventHealth Medical Group in Tampa, Florida, comprised of more than 300 physicians and advanced practice providers and 1,000+ team members. He held senior leadership responsibility for all operational and financial functions to support the growth of the company. While cultivating strong partnerships with physicians and clinical management, Chris strengthened the operational infrastructure, spearheaded and established the medical group's first value-based model pilot, and extended healthcare access through a collaboration to acquire and operationalize 15 Walgreens Express Healthcare clinics across the Tampa Bay region.
Chris joined AdventHealth Medical Group in 2014 as Chief Financial Officer, with responsibility for all revenue cycle functions as well as the annual budget in alignment with best practice standards. He previously held increasingly responsible leadership positions in operational finance with Ohio Health in Columbus.
Chris holds a Master's in Health Administration from Ohio University, where he also earned a Bachelor's in Health Administration and Business Administration. He is a member of the American College of Medical Practice Executives and serves on the Advisory Council of Ohio University's College of Health Sciences and Professions.